PAST EVENTS
Journey into the Spiritual Wisdom of Tarot
Each Major Arcana card represented a book of wisdom in ancient times.  There were no rapid printing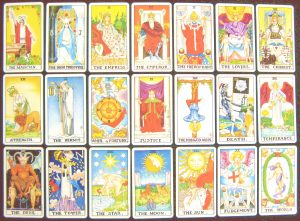 processes or corner book stores in ancient civilization.  Scribes and calligraphers hand wrote all books and documents prior to the printing press.  The cards were actually the cover for each of the books of personal enlightenment and spiritual evolution.  This seminar, takes you on a journey of exploration and enrichment as we travel into each card, first through the foundations and traditions, and then through a guided meditation into each card where we will gather the thoughts and experiences of the whole class.   (This is a 3 Part Seminar)
The Essential Knowledge and Tools for Learning & Reading TAROT Seminar

This is a 3 part series for learning and understanding tarot as an oracle and a tool for readings.
I will be using the Universal Waite Tarot deck for teaching the traditions and core representations which are key to most decks in interpreting the fundamental knowledge that has been passed down through the ages, were talking several thousand years.  Learning the Tarot and especially reading Tarot is a very sacred, highly spiritual practice.  This is why it is a Three Part series.  This is my most requested Seminar so be sure to RSVP.  
You do not need to own a tarot deck to attend this class.  Those of you who are in possession of the various Tarot decks, bring them!  Thank you for choosing me to teach you what I know, I am honored and I appreciate you.  Email or call to reserve your seat.
THE POWER OF NUMBERS SEMINAR: Numerology Series 101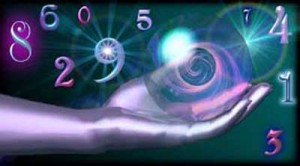 The basics of numerology, and the "how to" use this oracle for:
Knowing one's life path and personality traits.
Understanding the compatibility of the numbers to know which numbers are compatible with each other. We will review the light side and dark side of each number individually.
We will also analyze the numerology and learn "how to" do name expressions and what parts of names give us the seeds for success or self sabotage.
Finishing with "Personal Year" forecast for the current cycle you are in.
The notebook will be filled with my personal notes and copies from the masters that taught me.Numerology is the easiest of the Ancient Sciences to learn and it applies well to everyday life and to a lot of the other Metaphysical Arts such as Tarot.
The Moon, the spark, the fuse, the ignition, the key to manifestation! (Magic)