One day left before printing and reserving your seat for. . .
The Royal Court Debut!   Tarot Seminar This Sunday!
May I introduce. . .  "The Royal Court" Their Lineage, their history, their power.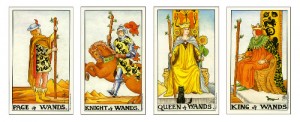 The first event of the year heralds the Royals to bridge the gap between Heaven and Earth. This is sure to be an enlightening and auspicious experience. Prestige, Power, Ambition, and Lust dramatized in all its decadent display and glory.
Without them in Tarot, the Minor Arcana has no bridge to the Major Arcana. They represent multiple aspects of information and experience into our lives. I will reveal the protocols and how to read the invitation so that you don't miss the Dance!
RSVP for your Seat and Notebook by phone or email.  (210) 275-7607