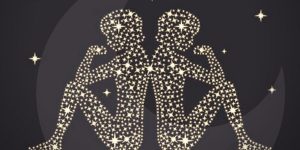 The next New Moon is Thursday May 25th 2017 at 2:44 pm Central Standard Time.  This new moon is in Gemini, ruler of Mercury and the third house of the mind, thoughts and communications.  The theme for the next 28 days that will resonate with a positive vibration that will involve; short trips, vacations, gatherings involving siblings, friends and neighbors such as pool parties and bar-b-que's.  Mercury being the ruler of this sign is great for starting a new business, updating communications and electronics, phones, computers, and automobiles.  Creating or updating web sites and starting new advertising campaigns are also highly favored during this moon phase.  All things Mercurial begin now that the Sun has entered the Zodiac sign of Gemini which will seem like the fastest moving time period of the year.  You have your start time for beginning your top 10 wish list with the emphasis upon the subject matter above.
Astro Logic Sciences presents:  Introducing Ceres & Vesta, the Asteroid Goddesses
Sunday, June 4th 2017 from 1pm to 6pm in The Villa at Gruene, 1190 Gruene Rd.
Astrology Series Seminar on the Asteroid Goddesses, The myth, mind, and emotions that govern the principals and character of our birth chart.  Meet Ceres and Vesta.
This seminar will cover:
Discovery and Mythology.
Ceres and Vesta's expression in each Zodiac.
How they express themselves in each house.
How they impact your relationships with others.
How I interpret them when doing a birth chart reading.
How to identify family members and friends in a birth chart through the symbology.
Class interaction with each attendee's natal chart in hand.
Call or Email to reserve a seat and a workbook and a copy of your Natal Birth Chart Wheel with aspects.   (210) 275-7607 or email